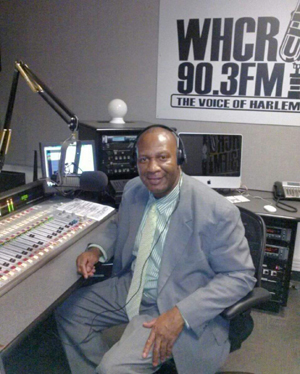 How Do I Get My Music Charted On Billboard"?

(1)Airplay

Get your music tracked thru a Broadcast Data Systems(BDS). In other words service your single to as many music outlets as possible, more importantly stations, t.v, internet that's has this tracking device. Artist, this electronic system picks up the 1st 10 secs of your song to be tracked, so cut those long intros to less than 10sec.

(2)Social Media & Streaming

Use all available outlets, Twitter, Facebook, Vevo, YouTube, Spotify, Soundscan, Pandora. In other words you must create a buzz, and direct your fan base to follow these outlets, and download your song.

(3)Album Sales:

You must have a UPC bar code for your single or full project.This means who ever designs your album cover, will include your songs or album name, lyrics, credits who played on, recorded on, or mixed on, copyright date etc. Again the company that is mastering and producing your single or cd, will make that part of your package deal when completing your project.(Cust serv for barcode info, toll free #1-877-872-2060)

(4)Nielson Soundcan

As an artist if you want your music to be tracked thru a BDS or Nielsen tracking system, for free here is the link www.bdsradio.com click submit music to BDS
This is my knowledge, and I've tried to be as accurate as possible. If there are any errors here I apologize, trade information changes daily.I not only support your music with airplay, but I want you to get paid in 2022. (More Radio 101 to follow)  
Spotify, Pandora, Soundscan, which is the better streaming service, for the independent artist?

(1) Spotify:

streaming service gives you access to millions of songs, podcasts and videos across the world. Spotify is a easy streaming platform for independent artist, it's free by simply signing up using your email or by connecting thru Facebook. As an independent artist you must create content on your page to bring attention to your single or project.

(2) Pandora:

subscription based music streaming service(which can be free, read on)This streaming service is more defined by establising music categories, or genres which your music can clearly be placed in.The drawback to Pandora streams, are commercials, interrupting your music playlist(Subscription $5 to avoid) however you can create your own page highlighing your music, basically it's your own music channel.

(3) Soundscan:

Tracking system that track sales of music and video products, thru out the State's & Canada. The music products must carry a UPC or EAN barcode to eligible to be tracked by Soundscan.

To be included in Billboard music charts, you must registered with Nielsen Soundscan(UPC# Whole Album)(ISRC#Individual Tracks)the barcode on your project is your money
Comparison:
Pandora service offers a more personalized service, than Spotify where you have to personally create a media buzz to your site. Soundscan is a more defined service, used on all streaming platforms that monitor sales of your single, or project.